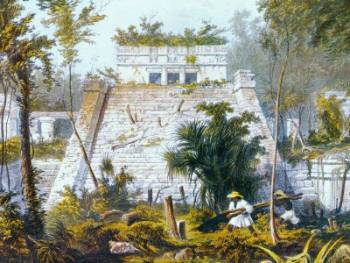 I would like to inform you that Sonja Schelletter-Buckley S6 German Section got two prizes in the Spanish Workshop to select the representative student in the Ruta Quetzal 2010 which consists of one week trip to Spain and two weeks to Mexico, Yucatán, to learn the Maya culture.

Sonja obtained the "Special prize" of the Best mark in Grammar, Vocabulary and Culture of the Hispanic World between the 30 candidates who came from all around UK. She got 15 points over 15. This Special price allows the student not to pay the fees to go to the Spanish exam of DELE, Spanish Certificate of Spanish as a Foreign Language.

After this huge succes in the second part of the competition the 10 best students were selected to prove different skills in Spanish, psycological attitude and the competence to conmunicate in Spanish. Sonja got the 3rd Prize and this consists of a trip for 3 people for two nights to Santiago de Compostela, to celebrate the Xacobeo year. Santiago de Compostela is the final part of St. Jacob path which croosses all of Europe.


Sonja is the first student with no spanish connections in her family: The other two students had colombian and venezuelan mothers.


The ceremony, which was presided by the Spanish Ambassador, Mr. Carles Casajuana, the Consellour Head of Education, Mr. José Antonio del Tejo, the Director of the Cervantes Institute, Ms Isabel Lorda Vidal , and the General Director of the BBV Bank in England, and it took place on Friday 11th at Instituto Cervantes in London. Juan Carlos I, King of Spain, is the President of the Trust which promotes this Spanish Workshop.

For more information about Ruta Quetzal you can see the ceremony in Madrid with the Royal Spanish Family.

In a few days we received a CD with pictures and videos of the event.

Congratulations!

Juan Sotelo on behalf the Spanish team